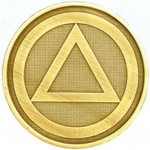 If you can't find an Alcoholics Anonymous meeting near you, contact us about starting one. We'll be glad to help!
Sunday | Monday | Tuesday | Wednesday | Thursday | Friday | Saturday
To view and/or print an excel spreadsheet summary of Illinois District 20 meetings click here.
To view and/or print a list of G.S.O. suggested topics for discussion at A.A. meetings click here.
Sunday
10:00 AM — Farmington – "Stone Soup Group"
Farmington City Bldg. – 322 E.Fort St., Suite #110
Closed Meeting
[ View Map ]
10:00 AM — Macomb – "Serenity Group"
City Hall – 232 E. Jackson Street
Closed Meeting
5:30 PM — Blandinsville – "Blandinsville Unity Group "
Christian Church – 230 W. Washington Street
Open Meeting
7:30 PM — Macomb – "Macomb Original Group"
University Baptist Church – 315 N. Sherman Ave
Closed Meeting
8:00 PM — Industry – "Industry Group"
Kiwanis Building – 103 N. Downen
Open Meeting
8:00 PM — Lewistown – "Lewistown Hope Group"
First Presbyterian Church – 101 N. Main St.
Closed Meeting (3rd Sunday Open)
8:00 PM — Nauvoo – "Nauvoo AA Group "
Nauvoo City Hall – 60 N. Bluff Street
Open Meeting
Monday
10:00 AM — Canton – "Canton Downtowners"
St. Peter's Church – 2nd & Locust P.O. Box 212
Open Meeting
12:10 PM — Macomb – "AA Midday Group"
University Baptist Church – 315 N. Sherman Ave.
Closed Meeting
7:00 PM — Canton – "Canton Downtowners"
St. Peter's Church – 2nd & Locust P.O. Box 212
Open Meeting (Big Book Study)
7:00 PM — Little America – "L.A. Central Sobriety Group"
Old Pritchard Clark School – 14988 N Hwy. 78
Closed Meeting 
8:00 PM — Carthage – "First Things First"
Memorial Hospital – 1454 N. County Rd. 2050
Open Meeting 
Tuesday
12:10 PM — Macomb – "AA Midday Group"
University Baptist Church – 315 N. Sherman Ave.
Open Meeting
7:00 PM — Canton – "Canton Downtowners"
St. Peter's Church – 2nd & Locust P.O. Box 212
Closed Meeting
7:00 PM — Rushville – "AA Rushville Group"
Schuyler County Public Health – 127 S. Liberty
Open Meeting
7:30 PM — Macomb – "Macomb Original Group"
University Baptist Church – 315 N. Sherman Ave
Closed Meeting (Big Book Study)
8:00 PM — Havana – "The Havana Club"
Mason District Hospital – 615 N Promenade
Closed Meeting
Wednesday
10:00 AM — Canton – "Canton Downtowners"
St.Peter's Church – 2nd & Locust
Closed Meeting
12:10 PM — Macomb – "AA Midday Group"
University Baptist Church – 315 N. Sherman Ave.
Closed Meeting (12 X 12 1st Wed, G.V. 3rd Wed)
7:00 PM — Little America – "L.A. Central Sobriety Group"
Old Pritchard Clark School – 14988 N Hwy. 78
Open Meeting 
8:00 PM — Macomb – "Macomb Original Group"
University Baptist Church – 315 N. Sherman Ave
Closed Meeting 
8:00 PM — Carthage – "First Things First"
Memorial Hospital – 1454 N.County Rd. 2050
Open Meeting
8:00 PM — Macomb – "AA Speaker Meeting"
McDonough District Hospital – 525 E Grant Street
Health Services Building 1, Auditorium C. (In the basement)
Open Meeting – (1st Wed. each Month)
Thursday
12:10 PM — Macomb – "AA Midday Group"
University Baptist Church – 315 N. Sherman Ave.
Open Meeting
7:00 PM — Canton – "Canton Downtowners"
St.Peter's Church – 2nd & Locust
Closed Meeting
7:30 PM — Macomb – "Macomb Original Group"
University Baptist Church – 315 N. Sherman Ave
Closed Meeting
8:00 PM — Havana – "The Havana Club"
Mason District Hospital – 615 N Promenade
Open Meeting
Friday
9:00 AM — Rushville – "AA Rushville Group"
Schuyler County Public Health – 127 S. Liberty
Open Meeting
10:00 AM — Canton – "Canton Downtowners"
St.Peter's Church – 2nd & Locust
Closed Meeting
12:10 PM — Macomb – "AA Midday Group"
University Baptist Church – 315 N.Sherman Ave.
Open Meeting

5:30 PM — Canton – "A Design For Living"
Wesley United Methodist – 120 N. Avenue A
Open Meeting
7:00 PM — Little America – "L.A. Central Sobriety Group"
Old Pritchard Clark School – 14988 N. Hwy 78
Closed Meeting 
7:30 PM — Macomb – "Macomb Original Group"
University Baptist Church – 315 N. Sherman Ave
Closed Meeting
Saturday
10:00 AM — Canton – "A Design For Living"
Wesley United Methodist – 120 N. Avenue A
Open Meeting (Big Book Study)
11:00 AM — Macomb – "Sisters In Sobriety" (W)
University Baptist Church – 315 N.Sherman Ave.
Closed Meeting
7:30 PM — Macomb – "Macomb Original Group"
University Baptist Church – 315 N. Sherman Ave
Open Meeting

8:00 PM — Carthage – "First Things First"
Memorial Hospital – 1454 N. County Road 2050
Open Meeting 
8:00 PM — Havana – "The Havana Club"
Mason District Hospital – 615 N Promenade
Closed Meeting